Though I need to be intentional about it every year, I have found that keeping things simple and focusing on the true meanings behind the Holidays have eliminated some of the stress I used to experience going into the Holiday Season every year. It's not too hard to have a simply joyful holiday season if you're willing to let go of some of the expectations you and others have placed on yourself!
Each year, as I find myself getting caught up in the stress and materialism of the Holiday Season, I am always reminded of the purpose behind these celebrations as the Lord rebukes and convicts me through His Holy Word. I often reflect on past years and the ways I've grown in this area. Experiencing a season of joy and praise are what Thanksgiving and Christmas should be all about!
O come, let us sing unto the Lord: let us make a joyful noise to the rock of our salvation.

Let us come before his presence with thanksgiving, and make a joyful noise unto him with psalms.

For the Lord is a great God, and a great King above all gods. Psalm 95:1-3
Below, I have compiled a list of articles that are focused on time spent with family and will help you slow down, simplify, and find JOY this holiday season while creating a cozy and welcoming atmosphere for your family! These are geared towards Thanksgiving & Christmas seasons specifically since having two major holidays so close together can cause a lot of stress. Modify the tips & ideas for other Holidays, too. Oh, and by the way, a simpler Holiday Season is usually more budget-friendly, too!
How To Have A Simply Joyful Holiday Season
Gratitude Word Study — Start with refocusing yourself self with this Biblical Word Study on Gratitude!
Teach your Kids Gratitude — Download and print the FREE Gratitude Journal Pages to use with your children.
Reasons To Enjoy Fall — Perhaps you dread the colder, dreary months because of the weather in addition to the stressful, busy Holiday Season? If so, consider these reasons to enjoy (and embrace) fall (and winter)!
Help For Weather-Related Blues — We can often feel down and blue from the dreary days, but these tips will help combat those feelings!
Create A Season Of Rest — Need some tips and ideas for HOW to actually have a more simple, restful Holiday Season? This article will give you practical ways to accomplish a more peaceful Holiday Season while redirecting your heart and mind back to the true meanings behind these holidays! Less stress, more rest!
Fall Party Ideas For Family Fun — These are some simple ideas that can be done with just your immediate family or used for an even bigger fall party with extended family!
How To Make A Cozy Home — I have such warm, secure, cozy memories when I think about my childhood during the colder months of the year. I try to recreate some of those feelings in my own home now using these easy ideas!
Family Favorite Thanksgiving Recipes — These are the traditional Thanksgiving foods that I grew up eating! Family & food are simple blessings but provide some of the most joyful of times! Recipes included!
Give Back Joyfully — Part of having a joyful holiday season is taking joy in giving to others… and teaching your children to do so, too! Check out this list of meaningful ways to give to others!
Ways To Keep Christ In Christmas — Obviously, Christ is the source of our JOY. Here are several ways to celebrate Christmas while keeping Christ at the center.
Have Yourself An Old Fashioned Christmas — Bring back the simple "olden days" with these easy ways to celebrate and make memories with your family without breaking the bank or getting caught up in the commercialism!
Christmas Traditions — Take a look at our family traditions for the Christmas season and you just might find one or two activities to add to your family's traditions!
Simplified Holiday Season Blog Hop
Join me and the women at Domestically Challenged, Divinely Equipped FB group for a Simplified Holiday Season blog hop! Check out these inspirational and helpful posts for great ideas on making the holidays a more peaceful time for your family.
Ended! BUT FIRST, don't forget to enter the Homemaker's Holiday Giveaway! This ends at 11:59PM on 11/16/16 and you don't want to miss it! Just in time for our BIG Facebook party!
Take a moment to browse through these wonderful posts for encouragement and tips!
How to Have a Simply Joyful Holiday Season & be prepared this year! From Clarissa R. West.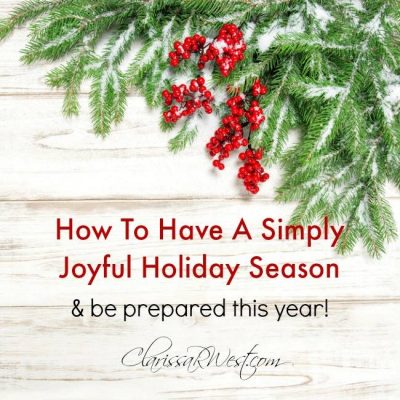 Spend Less, Get More This Christmas from New Life Overnight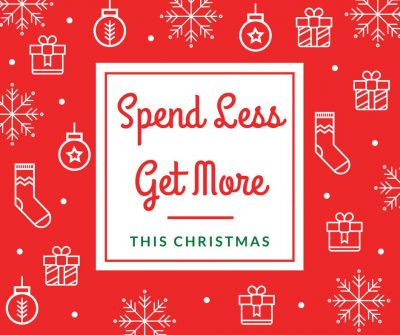 4 Ways to Un-Spoil Your Kids at Christmas from Purposeful Mom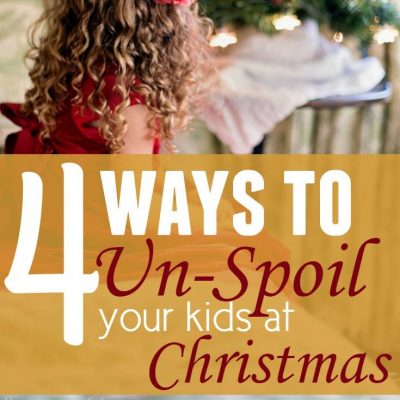 How We Simplified Christmas from Proverbial Homemaker