If you have been reading my blog for very long, you know that we are a family that loves audio theater. Throw in historically accurate and Biblical sound stories, and we are loving it! With Lee In Virginia from Heirloom Audio Productions was exactly that, and more! We thoroughly enjoyed reviewing this product in our homeschool!
As with all of their audio adventures (so far), this is one of The Extraordinary Adventures of G.A. Henty and is narrated by "George" (Brian Blessed as G.A. Henty), and is a story that comes to life as George starts telling it to two young boys. He brings them back to the months leading up to the American Civil War and into the midst of life in Virginia at the time, through the Civil War, ending with a touching account of the surrender of Robert E. Lee.
The 2-CD set comes with several bonuses like the MP3 download, the Study Guide as a digital download, and a neat poster PDF featuring a Robert E. Lee quote.
Kirk Cameron plays Gen. "Stonewall" Jackson, so that's really neat! The entire cast did amazing at bringing the story to life. My kids listened to it several times while I was busy around the house and then my husband and I enjoyed listening to it together on one of our 4-hour (each way) drives to Seattle for our kids' doctor appointments. It held our attention and made our drive pass quickly. The audio quality, sound effects, and music are all wonderful!
The story centers around two young men. Vincent and his servant, Dan. They actually have a great relationship throughout the story. Dan is a slave, but he and Vincent care for each other like brothers. Vincent joins the Confederate Army and Dan accompanies him. They experience death, betrayal, and more. But, they also learn about love, faith, and friendship.
Though slavery is a focal point, I liked that the story clearly points out what the war was really about: state's rights. The story does not condone slavery, but it is indeed historically accurate when it comes to the Civil War.
Robert E. Lee was a godly man who took seriously his duty to God and country, as was "Stonewall" Jackson. The quotes from both Generals sprinkled throughout were pretty amazing. Christian leadership from these Gentlemen is something that leaves me amazed. They are worth looking into and learning more about!
The digital Study Guide includes more historical facts about both Generals, as well as discussion questions and Bible study prompts to have with your children to dig into the American Civil War and what it was all about. There is also a suggested reading list to learn more about Robert E. Lee and old photos from the Civil War era. Oh, and fun fact: did you know that the "Johnny Cakes" of the Civil War were not the same as our Corn Bread of modern times? The Johnny Cakes recipe is included in the Study Guide.
With Lee In Virginia is an entertaining way to learn history and start in-depth discussions with your kids on the issues of slavery, government, and being a man of God.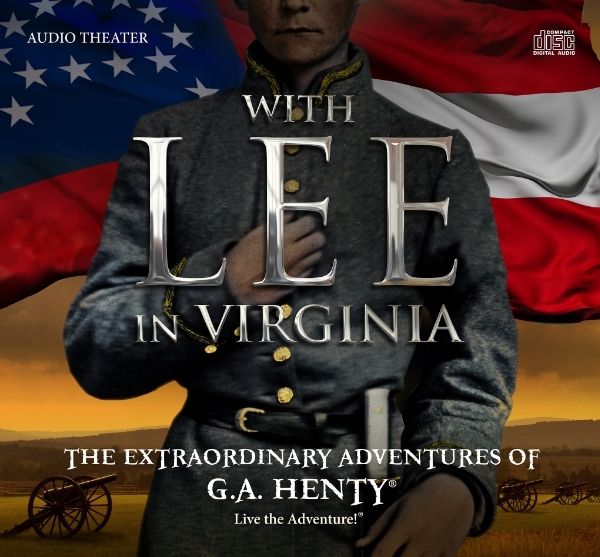 Find Them On Social Media:
Facebook: https://www.facebook.com/heirloomaudio