Corrie Ten Boom Book & Curriculum Guide Review for your benefit from a real homeschooling mama of many. Enjoy!
I was given the chance to review Corrie Ten Boom: Keeper of the Angels' Den from the Christian Heroes: Then & Now series by YWAM Publishing. I also received the Unit Study Curriculum Guide.
Most know the story of Corrie Ten Boom and how she and her family took in the persecuted Jews during World War Two. Keeper of the Angel's Den is written for children, though it leaves all of the important (and sad) facts. I found that it did not go into quite as much detail as the other biography of Corrie Ten Boom that I've read.
Corrie Ten Boom Book & Curriculum Guide Review
There are fifteen chapters. The first chapter starts off with Corrie and her family arrested and in German custody! Then chapters 2-6 go on to explain why and how they have been thrown into prison. The story unfolds of how Corrie and her family ended up taking in Jews fleeing for their lives, creating a secret hiding place, and housing them. Chapter 7 reveals how they were found out and taken into custody. The remaining chapters are about their time spent in the gruesome prison camps. Chapters 14 and 15 conclude with Corrie being released and going home. Corrie went on to help victims of the war for years.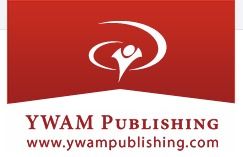 The Unit Study Curriculum Guide offers ways to deepen the story. You will find ideas and lessons for creative writing, drama, movie critiquing, reading comprehension, essay writing, history, and geography concepts. I received the physical book, but it is now only available in a downloadable format. There are 8 chapters of the study guide and then Appendix A & B with resources.
Chapter 1 covers key Bible verses.
Chapter 2 explains how to have a display corner and gives ideas for what to put in it.
Chapter 3 is the chapter questions (reading comp.) and has several questions for every chapter of the book.
Chapter 4 is full of ways the student can do hands-on activities and dive deep into the time period and includes essay questions, creative writing prompts, hands-on projects, audio and visual projects, arts and crafts, and language examples including Dutch phrases to read/write.
Chapter 5 talks about reaching out to and talking to people that may have been alive during World War Two or Jews who want to share their family history, as well as local places to visit.
Chapter 6 is social studies with maps.
Chapter 7 offers related themes to explore to round out the unit study.
Chapter 8 discusses ways to bring the book to life through eating Dutch foods, listening to Dutch music, having the students give oral presentations, and more.
Appendix A is a great list of books and DVDs to watch about Corrie Ten Boom and World War Two.
Appendix B is the answer to the reading comprehension questions from chapter 3.
My oldest devoured the book the day it arrived and then looked through the Study Guide. I ended up just using the chapter 3 reading comprehension questions with him, though you could spend a good 8 weeks going through the curriculum guide making a complete unit study. As always, we love the quality of YWAM Publishing books and are happy to add Corrie Ten Boom: Keeper of the Angel's Den to our bookshelf!